Hello everyone! I would like to make a small review of the online studio for creating music "Amped Studio". I just started to use it, and generally it's an ordinary sequencer, with the exception of a few distinctive features.
1. VST support
No other online DAW supports this feature. Any third-party plugins can be connected here and freely used when processing sound. Other online sequencers provide, often good, but rather limited functionality in this regard. In this case, you are unlimited by nothing.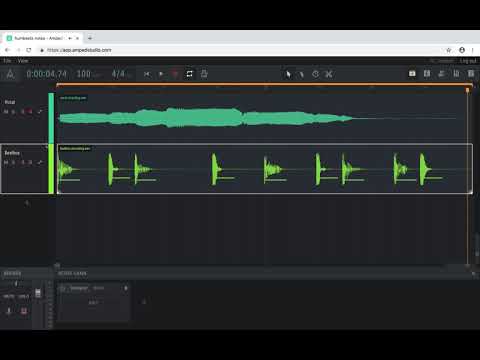 2. Hum & Beatz note detection
A very interesting thing, first of all, for beginners. With its help, you can convert a melody sung into a microphone into a midi signal. This is very convenient if you are a beginner musician and, at the same time, do not even know musical notation. It is enough to hum an invented melody, load it into the program, and it will transform this melody into a midi track. Of course, there may be flaws, but they can always be corrected and brought to the desired result, the more so it is always easier than composing a melody from scratch, not knowing how to handle musical instruments.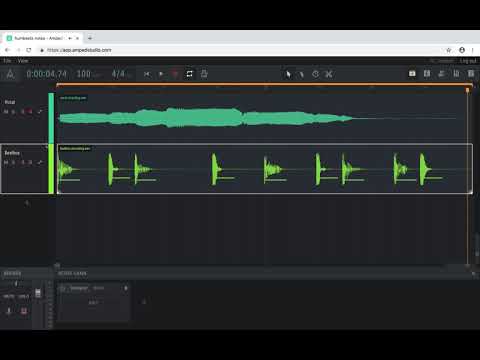 3. Always online
This is an online studio and it works as a cloud service. You don't need to download it, you only need the Internet and a browser to access it. All projects are stored on the application servers, so they do not take up extra space on the user's device. You can also quickly share projects with friends and colleagues, which is very convenient in case of group work on them. In general, a standard set of functionality for any online DAW.
General about Amped Studio
This app has a nice dark interface. It is quite simple and intuitive. There is a large library of ready-made samples and loops, however, to expand it, you will need to buy a Premium subscription. The arsenal of built-in instruments and effects is quite sufficient for initial creativity.
It will also be of interest to the owners of Chromebooks, since there is a PWA application for Amped Studio, which was developed specifically for Chrome OS.
On the official site ampedstudio.com there are a lot of training videos on how to work in the program and on creating music in general. There is a section with ready-made examples of music tracks that you can open as a project in the application itself and study.