Wondering how to use Google ads to promote your music? Or YouTube Ads? Over the past week i've been experimenting, had a consultation with some experts over at Google, and got some promising results today. Its not quite as good as what I get on Facebook Ads in terms of cost, and the results are VERY early on, but its incredibly promising given that i've never really promoted my music with conversions in Google Ads. This is my first try, meaning its likely going to just get better as I learn more!
What I would love to happen is for some other people to replicate my process, or try their own methods, and see if we can share our data and processes here to find the ULTIMATE way to market your music in Google Ads haha. Note that I need to validate my results in Spotify, but this will take at least a week or two and probably a few more campaigns trying out different songs where I can track the data more easily.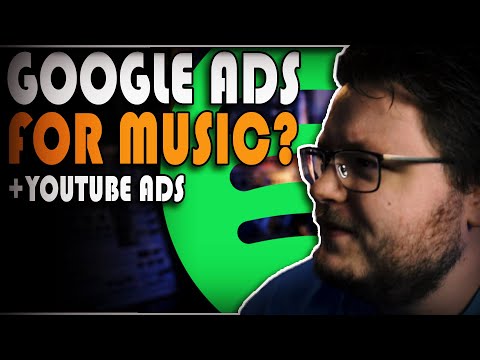 The process is in the video, but basically Google Display Ads seem to be the way to go from what i've seen so far, and Google's team told me the same thing. You can use videos as well as images in Display ads, and you can make multiple ad groups with different targets. The conversion setup is very tricky, and I had to literally code a custom landing page service from scratch to pull it off, but it works. I'm not 100% sure what other options exist someone with programming experience could pull off, but there must be something on the market that will do it.